How to change a machine name
Make it easy to identify the machines in your fleet by changing the display name.
Select My fleet
My Machines
Select machine requiring name change
Select 'Edit information'
Enter new name
Save
How to add a machine
Add a new machine to your Connect fleet
Select My fleet
My Machines
Add Machine
Enter machine VIN and select Search.

The box will expand and require the machine brand, series and model to be input.

The box will expand again as shown opposite. First select your country, followed by your dealer/service centre.
Select the subscription plan required which will then allow the subscription to be finalized and sent to your dealer** (8)
*Machines can also be added via Subscriptions page > 'new subscription' option.
**The machine will be enrolled and visible when your dealer accepts the subscription request.
How to understand service alerts
Service alerts indicate when your machine may need attention and help identify the issue and severity.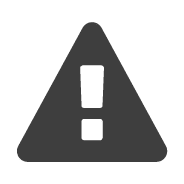 Indicates one or more alarm instances within the last 24 hours*
Select a machine and select Alarms (1) to expand alarm history list as shown.**
Alarms are given a classification according to severity and the number occurrences are listed next to the classification code (2) The period between when the code was first seen and last seen is indicated between the dates shown (3)
Select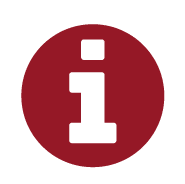 for further description and full details of the code.
* Alerts can be present for longer than 24hrs if service team are investigating in Connect worklist.
** Alarm history is managed by your service provider and codes will be present until they clear codes from the list.
 Most severe

 Least severe
 427 h
The work hours counter shows the operating hours remaining before the next service is due.
 
97 h
Within 100 – 0 hours to service the counter turns amber. At 100 h to service an email notification is sent to the owner
 
-49 h
When the service is overdue a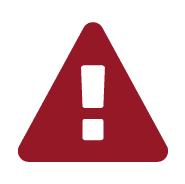 warning and hours overdue appear in red. This resets automatically at -50h.
How to change ownership?
Delete a machine from your account to make it discoverable for registration by another user*
There are two stages to deleting a machine for a change ownership

*The new user will not see any historic data as data is deleted when the machine is removed
1. Canceling the subscription
Select subscriptions screen from the menu
Open the subscription state information box of the machine you want to unsubscribe.
Click Cancel subscription
Verify the VIN number of the machine you want to unsubscribe. Enter a reason for cancellation and click Cancel subscription.
Click Yes to confirm unsubscribe.
2. Remove machine from the account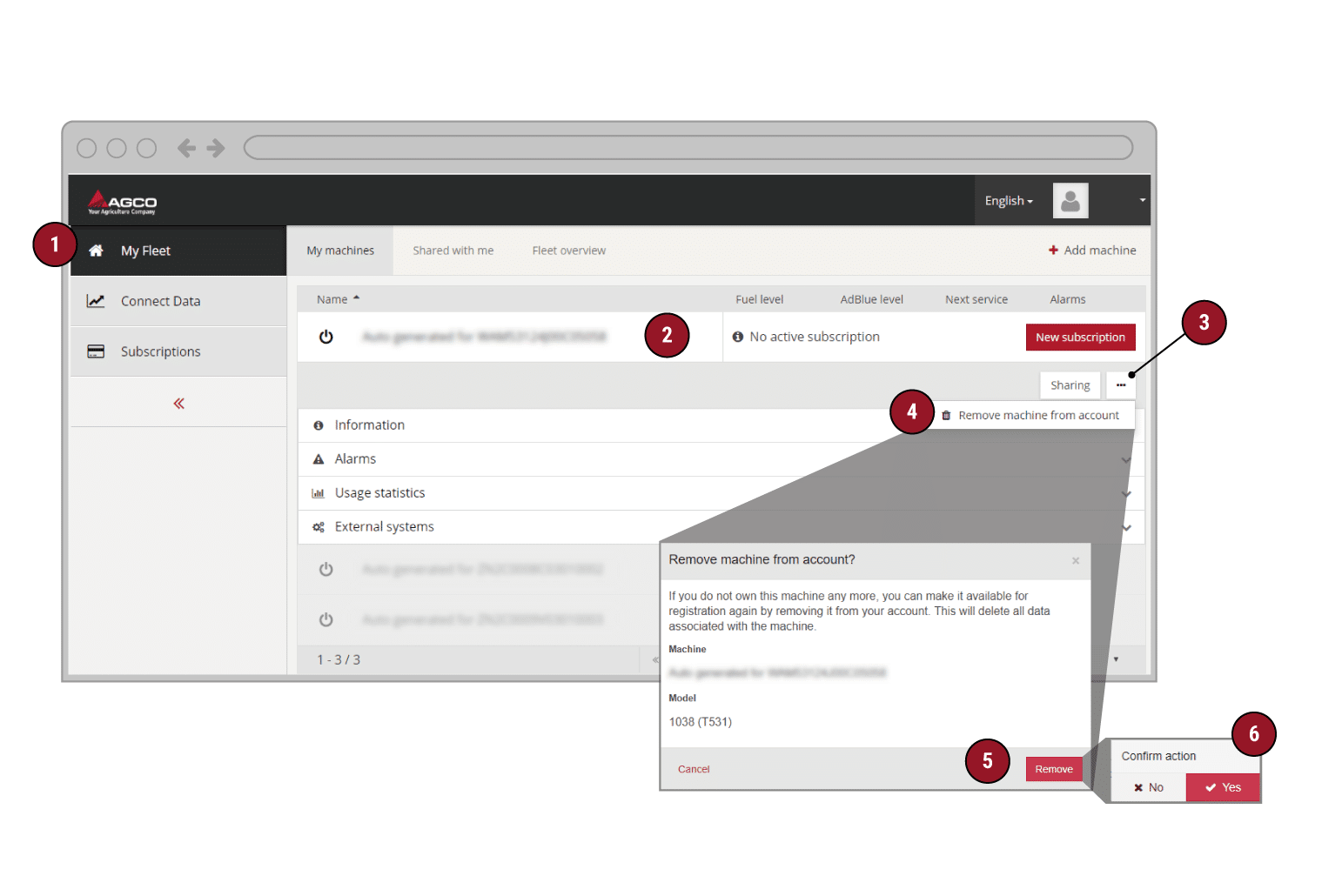 After canceling the subscription, go to 'My Fleet'
Select the machine that shows 'No active subscription' to expand the machine information.
Select other options 
Click   'Remove machine from account'
Confirm machine details and click 'Remove'
Click "Yes" to confirm removal
The machine will now be available to register by the new user by following the instructions on – "How to add a machine"